You can look at the workforce roster from the Organisation Calendar. It provides an overview of your Organisation's schedule; in either Agenda, Day, or Week view. From the unified Organisation Calendar, you can manage your Clients' appointments (using the Circle filter) and manage your staff roster (Using the Staff filter). You can also filter for unallocated appointments and appointments without completed Progress Notes; reschedule staff for appointments, and validate time and attendance.
Reassign appointments when staff call in sick
Here's how to reassign staff to appointments when a staff member calls in sick:
Select the staff by sliding on the Staff filter to see their roster for the day > Click on the appointment > Edit > Remove the attendee and choose another staff > Save changes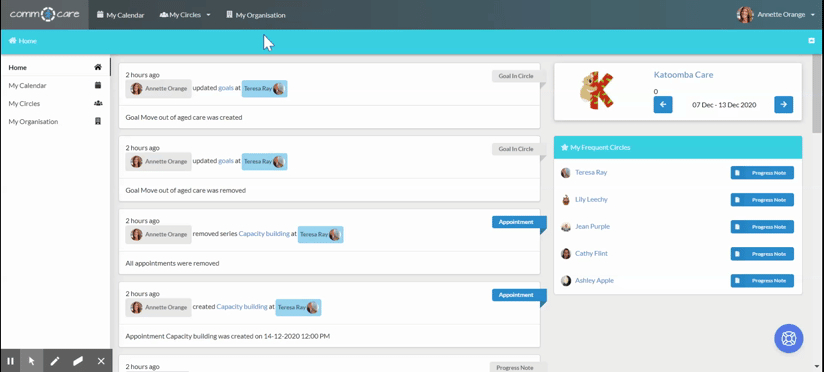 To add new appointments to your Organisation Calendar, refer to Create or Delete Appointments.
Validate Time & Attendance
Don't waste your Mondays checking that the troops have entered their hours. With just 1 click you can see what Progress Notes are missing from the roster!
Go to Organisation > Calendar and select Without Progress Notes from the Priority filter on the right. If you see any appointments with little red page icons, this indicates that a
Progress Note has not been completed for that appointment. Just click on the Progress Note icon to create one.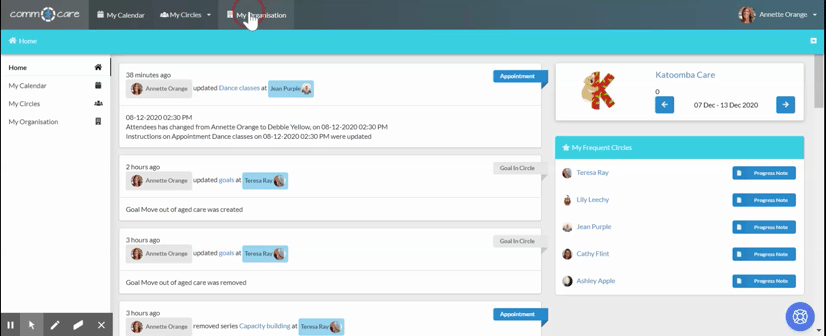 *Comm.*care by Pnyx is designed to make life easier for community care organisations, so that you can focus on what you do best.
Pinpoint unallocated appointments on the roster:
We all hate it when an angry Client calls in because a support worker didn't show up to a scheduled appointment! Well with Comm.care you just have to keep an eye on the Organisation calendar, to see if there are any unallocated appointments!
Go to your Organisation > Calendar and select Unassigned Appointments from the Priority tab (on the right).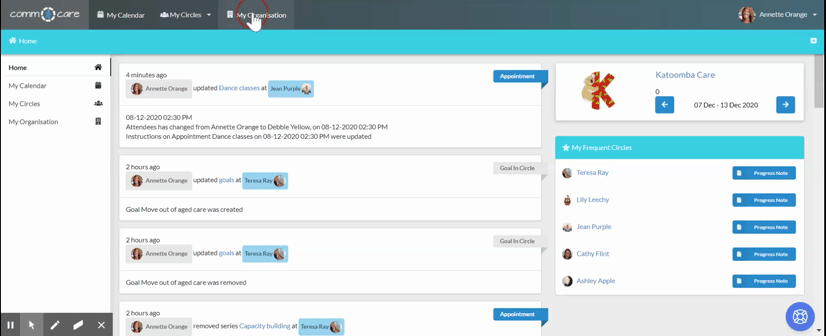 Avoid time clash with staff availability

When an appointment is booked with the Circle, a message box pops up to give you a warning if the assigned staff is already booked. It enables the organization to avoid scheduling conflicts and manage staff availability smarter.
You still will be able to save the appointment in case of Group services or other cases where the worker has multiple appointments.
Check Staff hours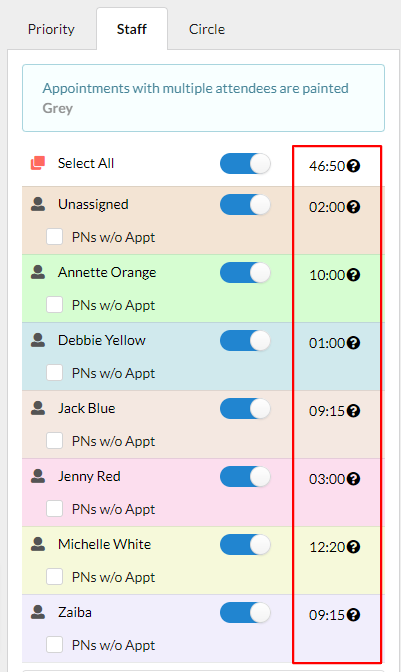 Check total hours booked for each staff in a single view through the Staff filter. It will help you plan your staff hours while creating appointments for clients in the Circle's filter.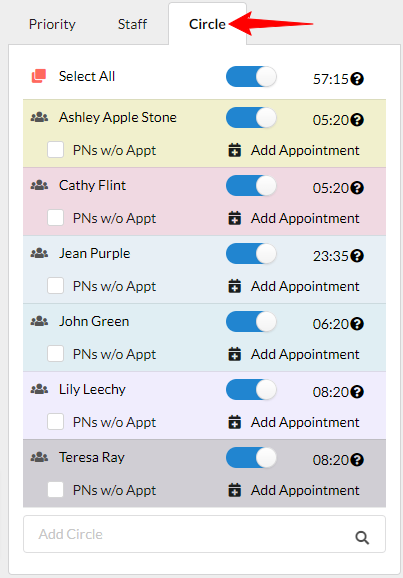 Comm.care simplifies rostering to reduce significant amount of your admin time so you can focus on what you do best! Contact us at team@comm.care for a free demo