As an organisation, you may need to create and share internal documents such as policies and procedures, and/or upload training materials for your staff. With Comm.care, sharing documentation is not only easy but is also structured, transparent, and collaborative. To access this feature, visit M Organisation and open the tab Documents.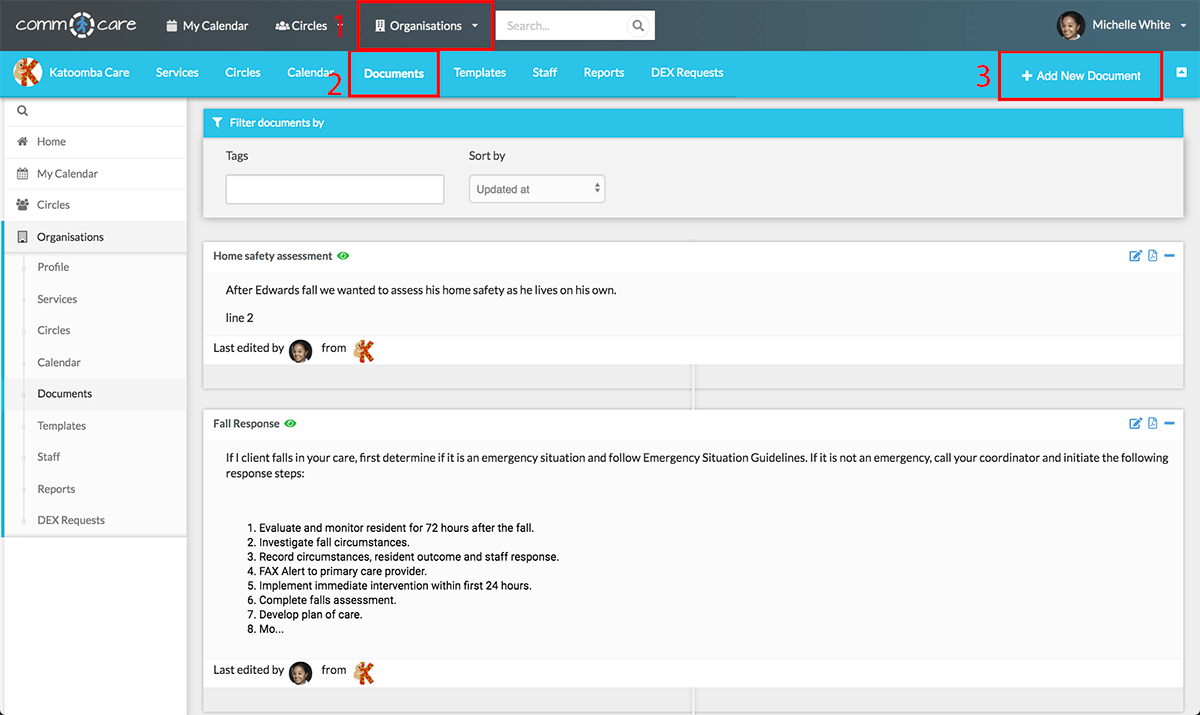 How to create and upload Organisational documents?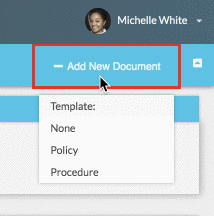 Step 1: Go to Organisation > Documents
Step 2: Click + Add New Document button on the top right
Select your pre-defined template, or None if you want to start from scratch. Learn more about how to create document template here.
Step 3: Enter document content and upload files
Fill in the Document Title, Document Text. If you create a document using a template, there may be more fields based on your template settings.
Upload attachments: you can add up to 6 files including PDF, Word, Excel, Image.
Step 4: Save Changes
Click Save Change's and the document is shared within your Organisation.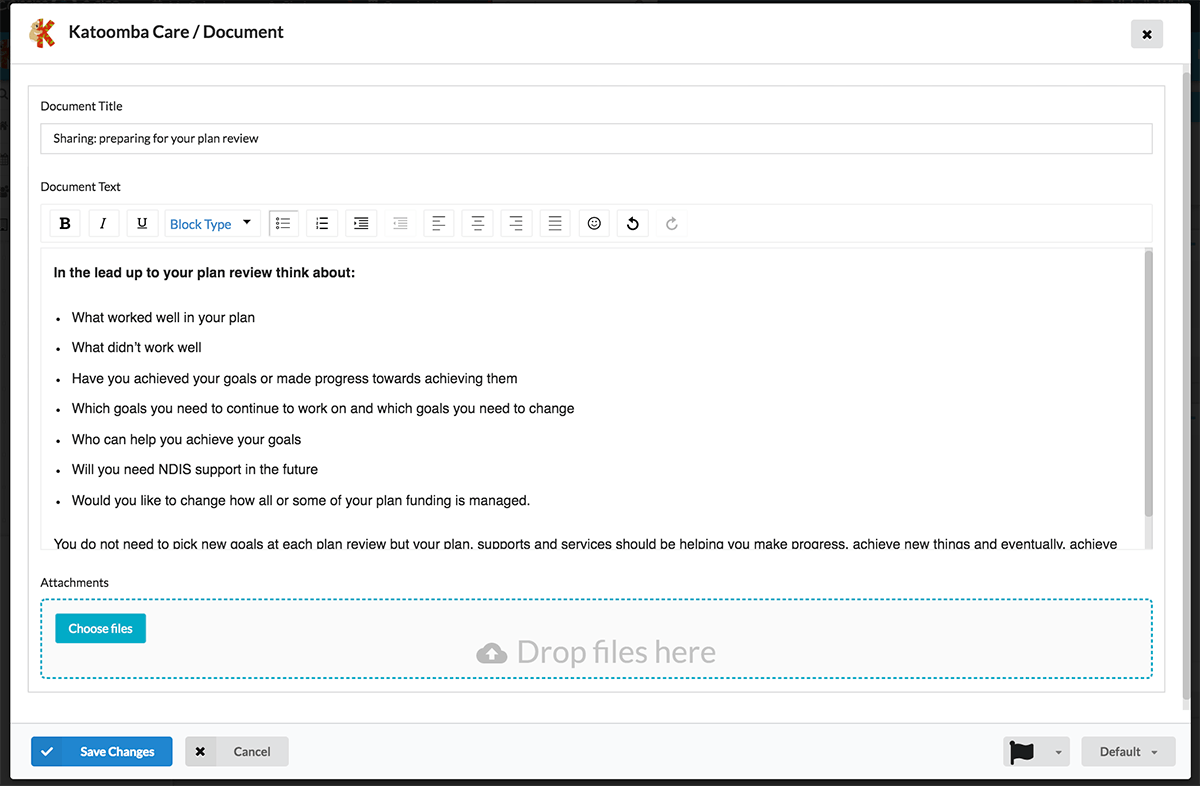 Collaboration and tracking changes of documents
Once the document is created or updated, your staff and volunteers can immediately see it from their Home Page and comment on it. This allows members of your Organisation to ask questions or discuss the new policy/procedure, which is an important step when publishing a new policy/procedure. You may receive good ideas from your staff to improve the procedure.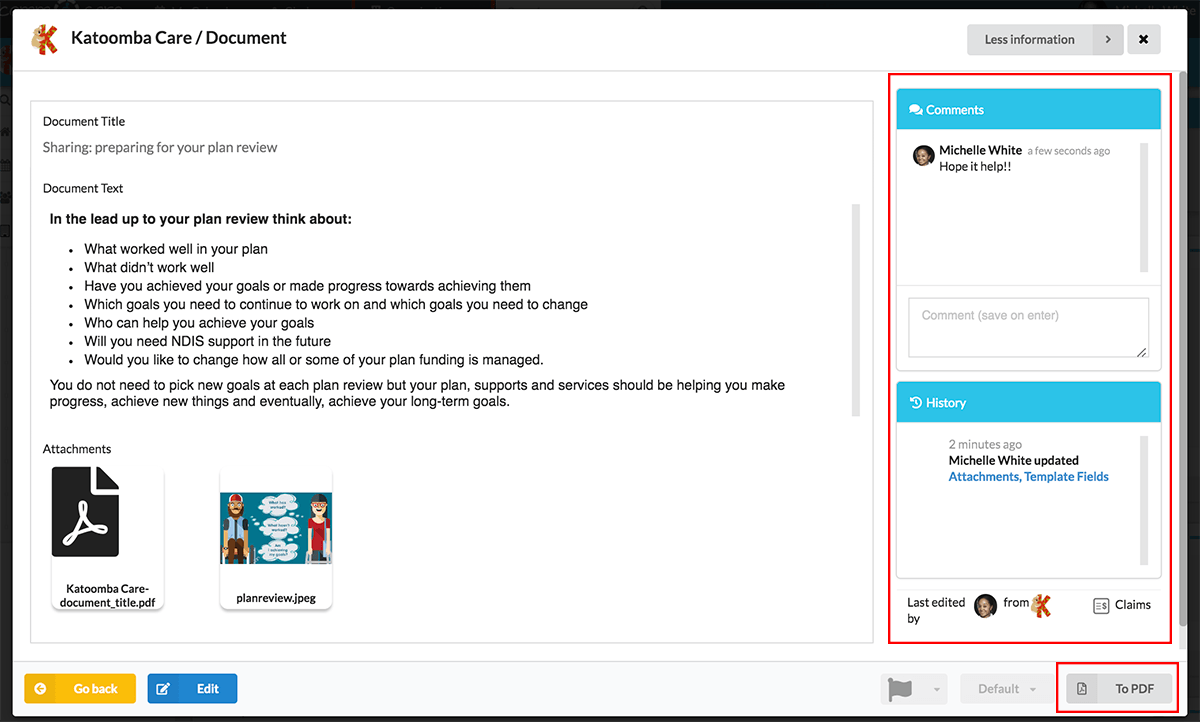 Export document and save as PDF file
From Organisation > Documents, you can see a list of Organisational documents. Open the document, you will see the button To PDF on the bottom right. Click on that and Comm.care will export the document content into a PDF file for you to download. You can also click on the PDF icon next to the document name from the document to quickly download.
If your document is created based on a template, it may contain pre-filled sections (e.g Company Name, Address, About us...) that only appear when you export it to PDF file.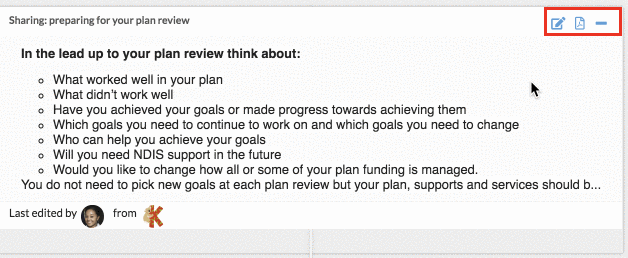 Edit or delete Organisational documents
Go to
My Organisation > Documents > Click on the Document title or edit icon on the right > Edit.


From the edit modal, you can edit document content, upload more files, and save changes.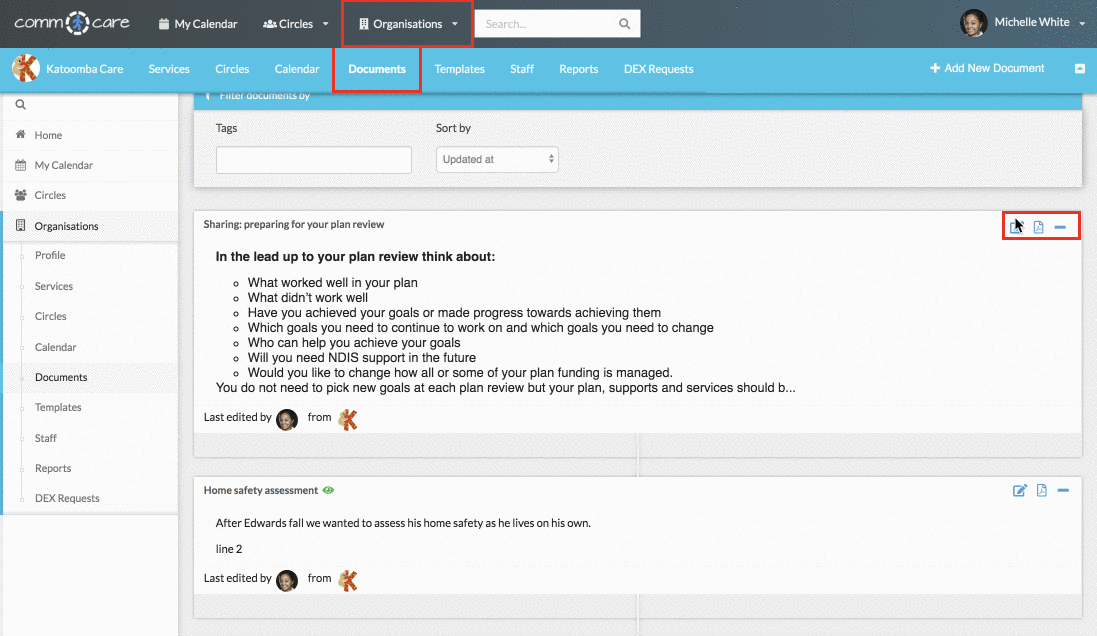 If you want to delete the document, clickDelete button on the bottom right. The document will be removed from My Organisation > Documents. Note that members of your Organisation still see this activity from their Home Page.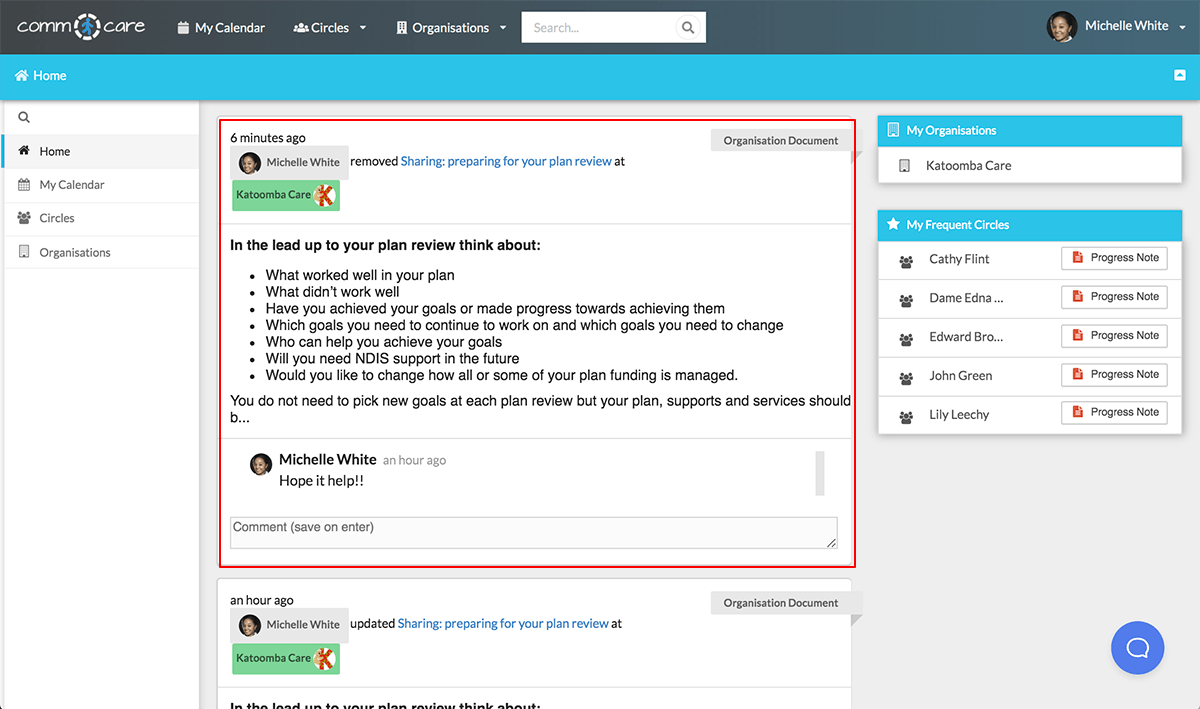 That's all about organizational documents. Let's check out this article to see how to better manage them with Document Template from Comm.care.