Comm.care Templates are like word document templates. They allow you to create your own structure for your Organisation's documents. So instead of starting from a blank page, next time you are doing a Personal Plan you can use a template with the basic structure and pre-defined fields. Using Templates ensures that all employees across the Organisation will produce documents in the same format.
A well-designed template will include the required information and layout of the document, and will also be automated to increase efficiency of document production.
To access organisation templates, visit Organisation > Templates.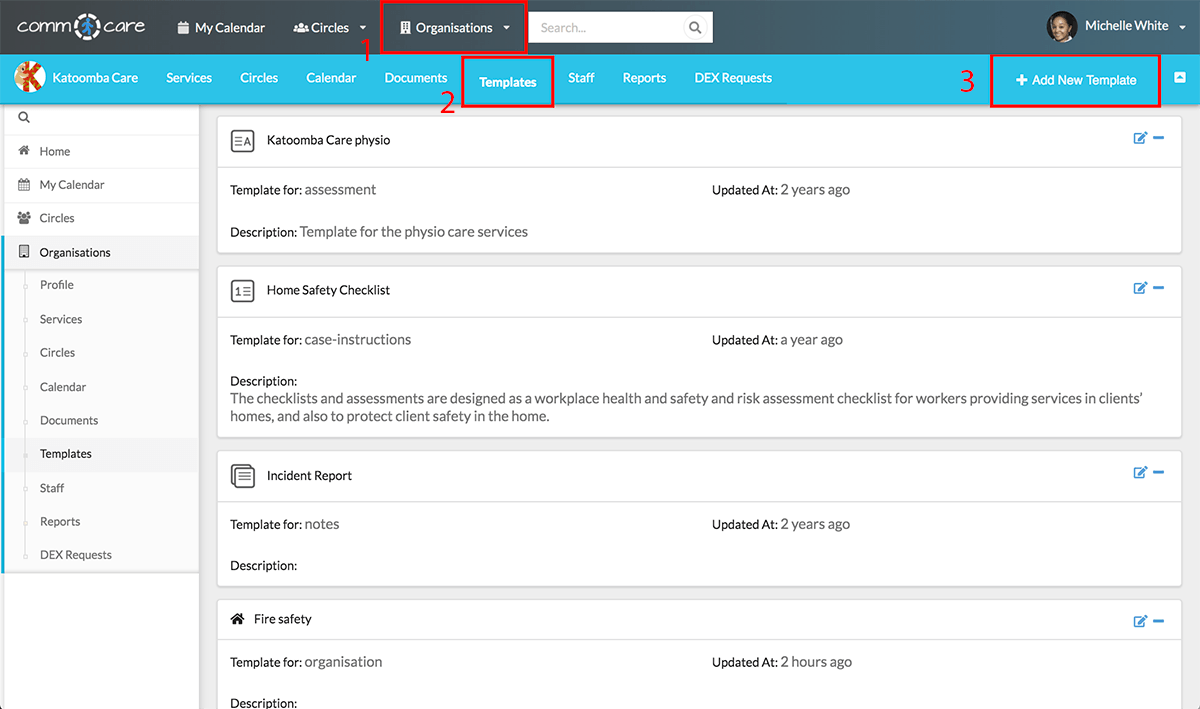 To create document template
Go to
Organisation> templates> + Add New template (On the top right)> Enter template name and select the type of document to apply


Read more about Types of documents in circles, or organisational documents, to understand when to use them.
Add new fields and components
**Customised fields:**If your document requires more information, you can add new fields including text (short textbox input), textarea (long textbox input), checkbox, date picker or tags (multi-select input). These customised fields will help your employees to produce documents in a more structured way, that is also faster and more accurate. They only have to select options, instead of typing, which will reduce unwanted input or mistakes.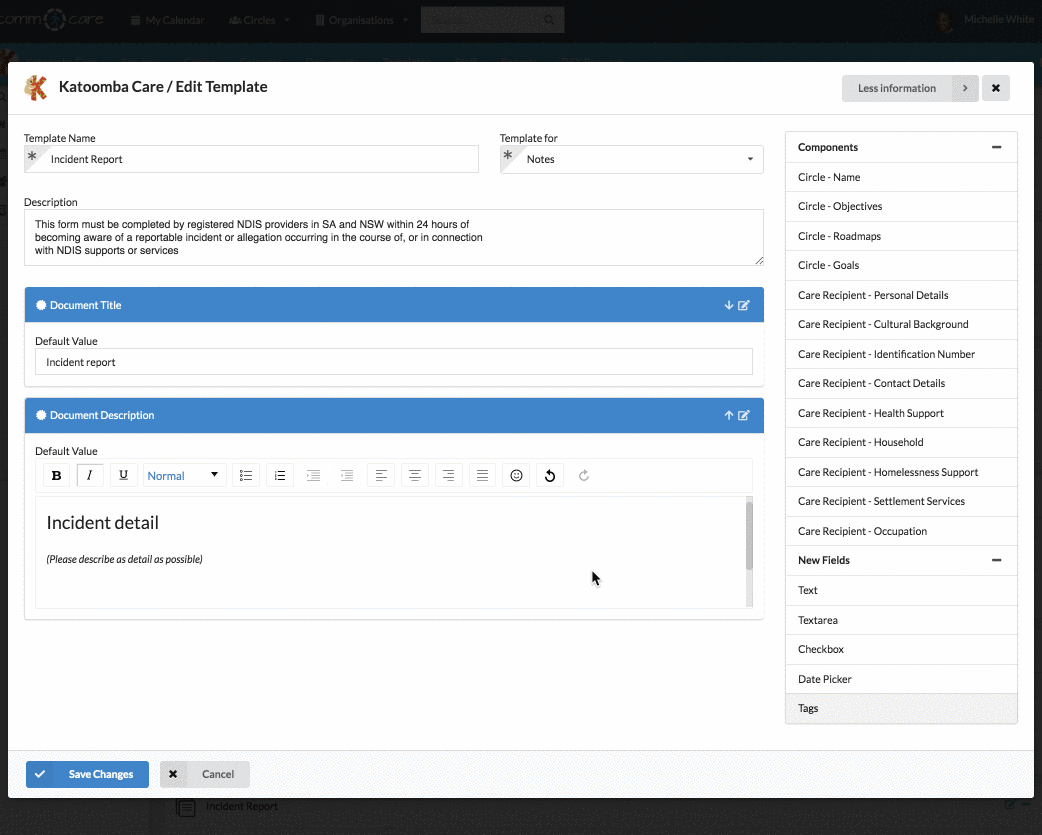 Components (Pre-filled sections): You will notice when creating templates that Comm.care has a number of pre-filled sections. These sections can be added to your Templates so then when you export the document as a PDF that section will be completed with the related Circle (or Organisation) information of the related document. Depending on which type of document the template is made for, there are different components to use in the template.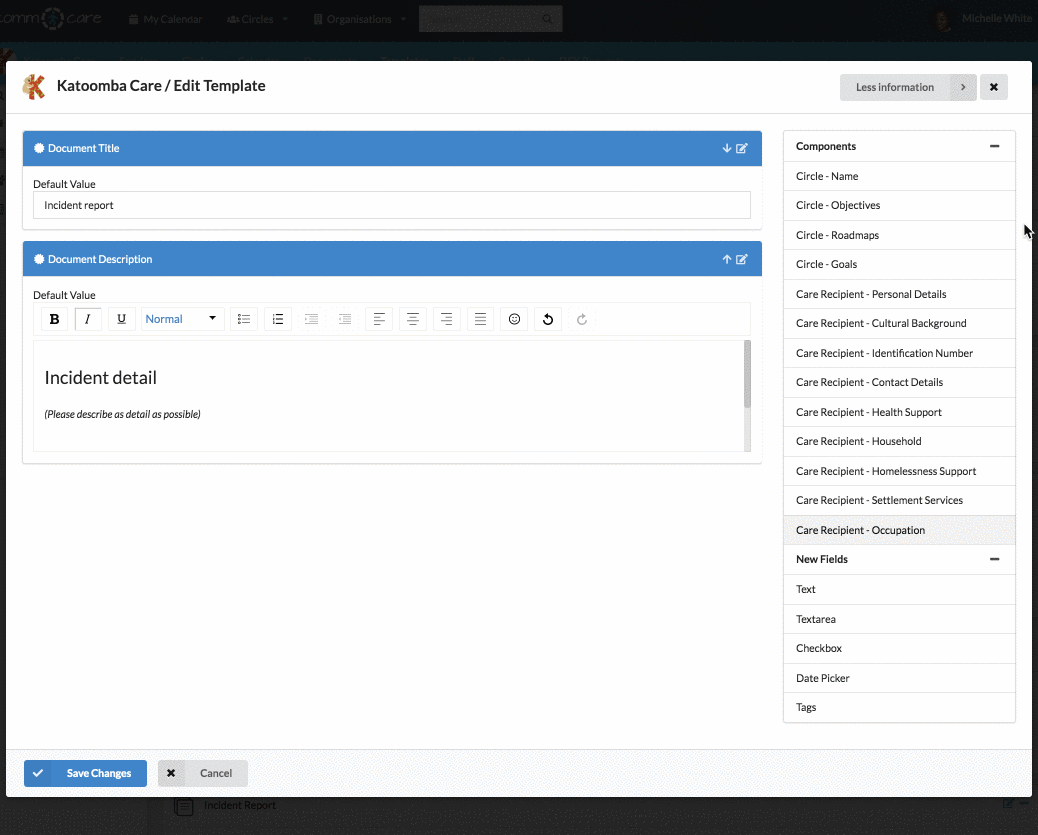 Template layout: Reorder sections to your desired layout by clicking on the arrow on the top right of each field/component to move them up/down.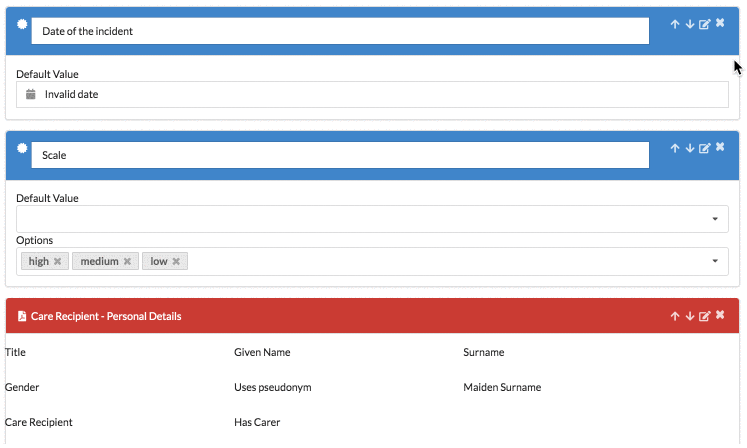 Remember to Save Changes
Now you have just created your very first template. Let's try to create a document with this template and see how convenient it is!
Creating document using template
To create circle's document such as Personal Plan, Progress Note... :
Go to Circle > Timeline > + Add New Document, then select type and template. See detail about circle's document here.
To create organisational document such as Policy, Procedure, Training materials... :
Go to Organisation > Documents > + Add New Document, then select the template. See detail about organisational document here.
The template which you're using will be mentioned at the bottom: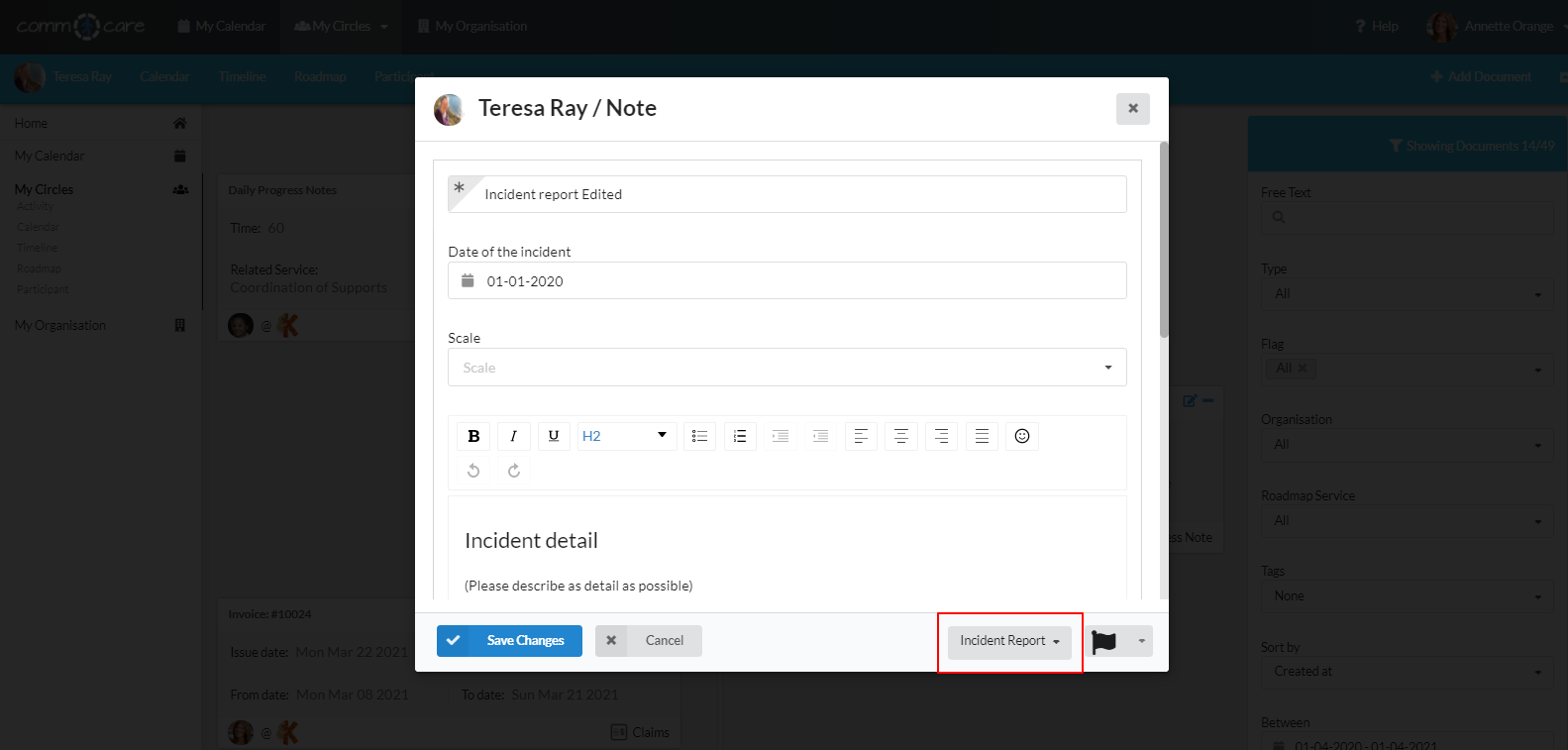 Fill in the details required within the chosen template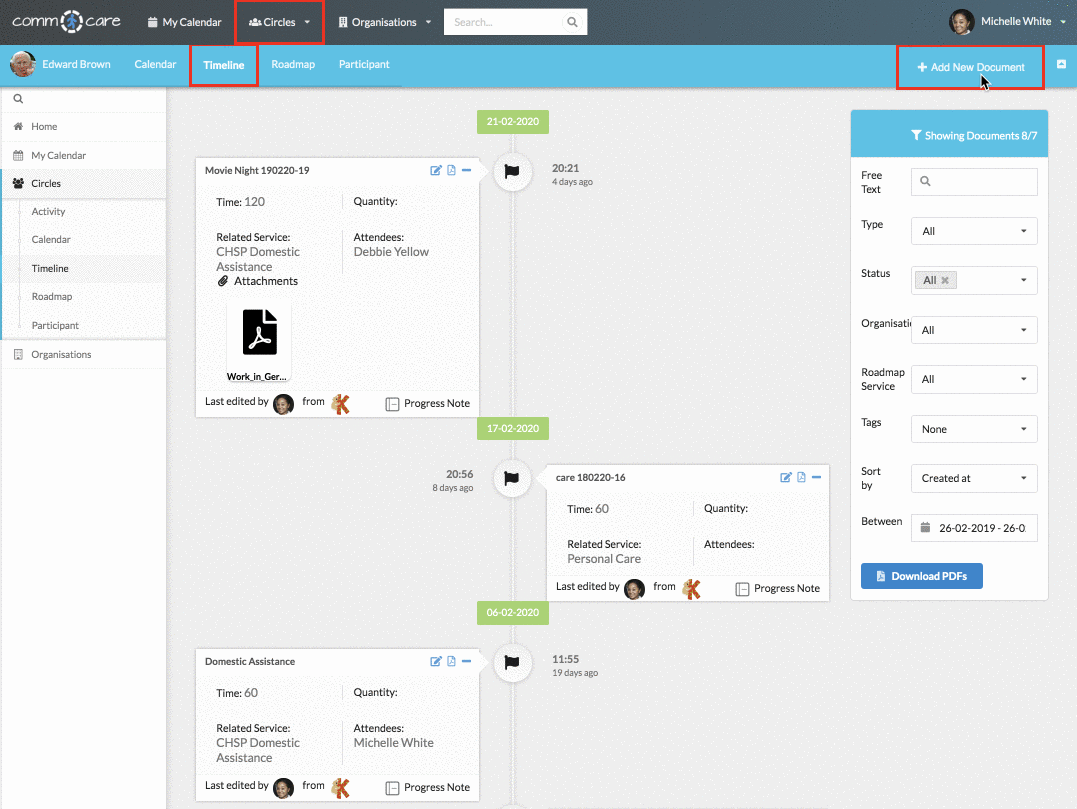 Click Save Changes. It will now show up on Circle's timeline.
Export to PDF file: To export to PDF just click on the To PDF button on the bottom right, pre-filled components will be displayed in the exact order of the template*(Refer to the image below).* You can also export multiple documents to pdf with the help of filters in Circle's Timeline.
Please see Export Documents.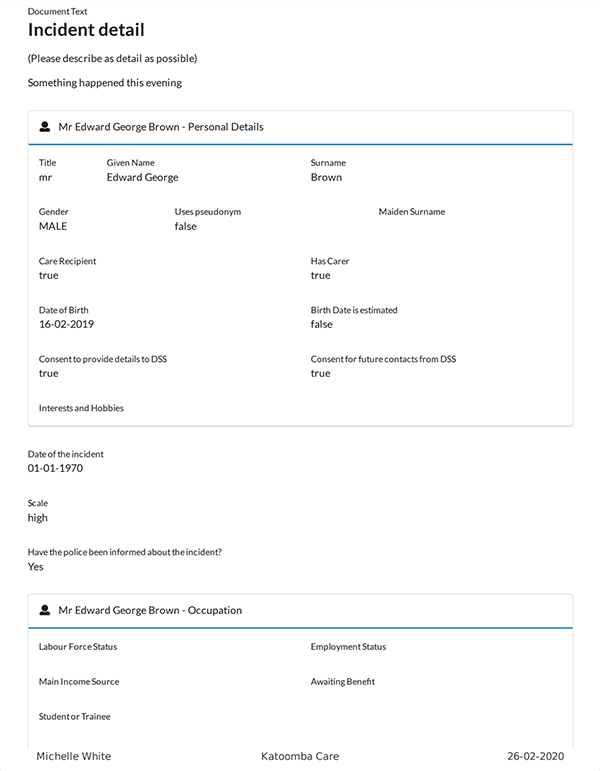 Comm.care Templates help you save a lot of time!