It is quite possible that during the journey, one Circle may receive different services from different Organisations. Understanding this customer need, the Comm.care platform is designed to help Circles and Organisations easily manage their relationship, services, and appointments. This article will show you how to add a new organisation in the circle.
Before adding a new Organisation to a Circle
In order to add a new organisation to a Circle of Care you need to:
Upload an updated copy of This Customer privacy consent form signed by the client or responsible adult.
The other organisation needs to be registered in Comm.care. If not, ask one of their staff to sign up in Comm.care.
The email address of one person from the New organisation, to give access to the circle.
Once you have added the new organisation, an email will be sent to the email you entered to notify them. This has been added to ensure transparency.
You can define/change the permission settings for the new organisation.
The Customer consent form covers multiple organisations. This way the customer has to give consent to one agreement and this agreement covers the sharing of information across all the organisations. When the new organisation starts providing services or stops providing services to the customer, the form should be updated and uploaded into Comm.care.
How to add new Organisation to Circle
Go to
Circle > Participant > Click + Add (on the top right of the screen) > Select New Organisation


Upload Signed Consent Form: using Attachment box
Search Organisation in Comm.care by name
Search user from the new organisation by email
Once they have been added to the circle, the new organisation can add roadmaps and access the circle's calendar to make it easier to schedule appointments.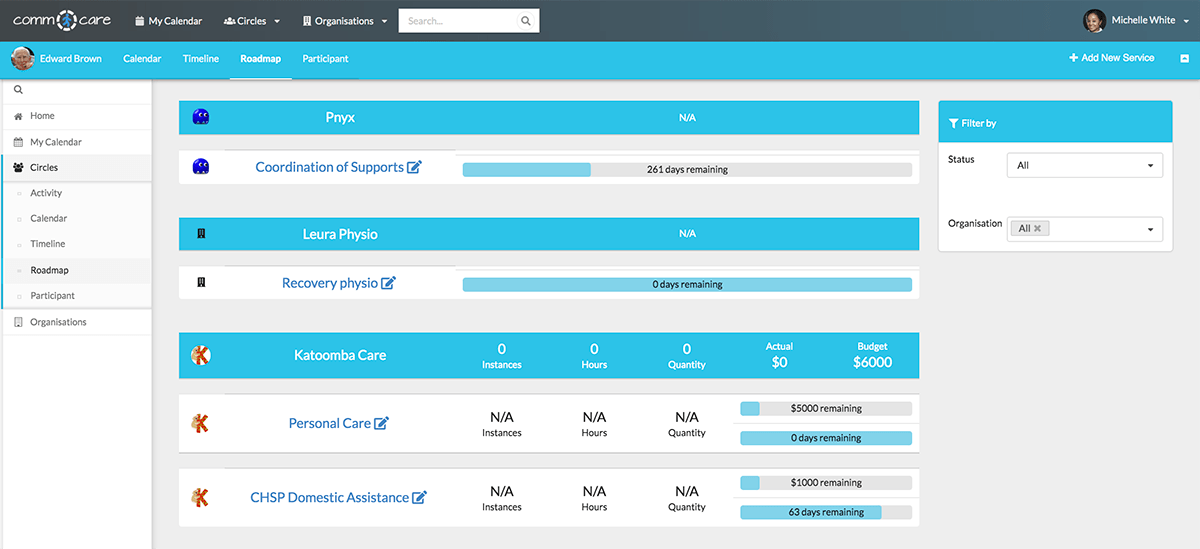 If your Circles wish to add more organisations, you are always able to help them on Participant tab under Circles.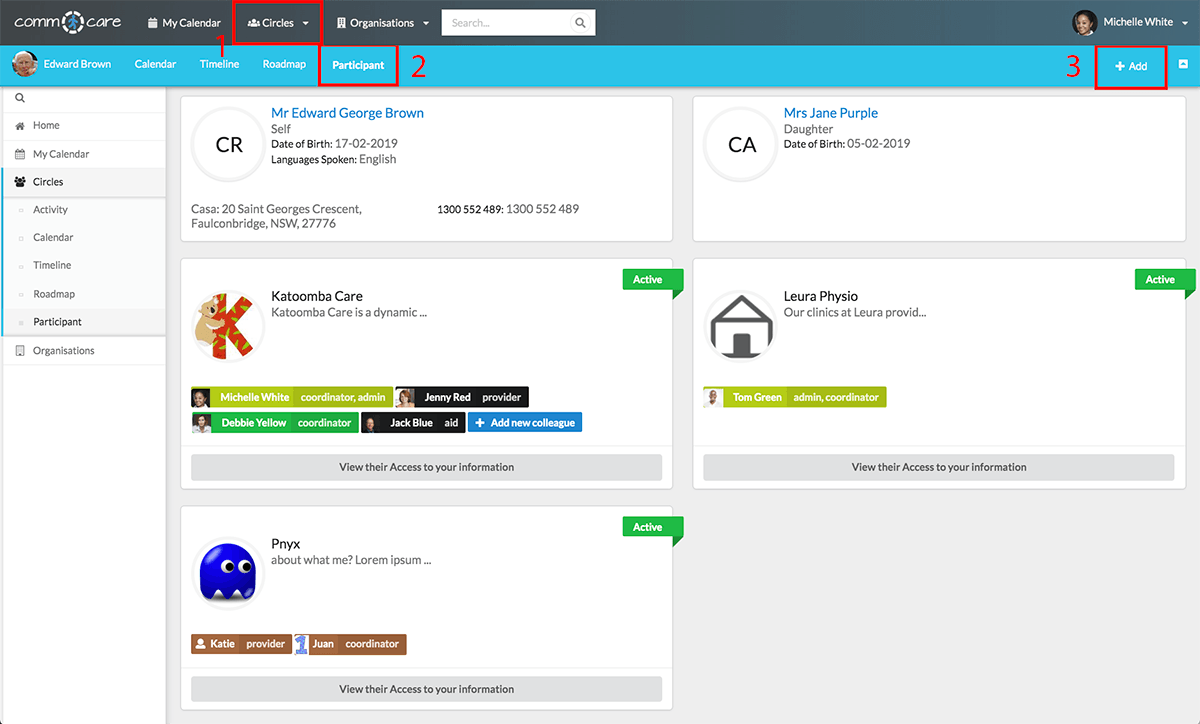 You can now effectively manage client's services and appointments by collating all the data inside Comm.care!