After the end of the contract, you might want to export all the Progress Notes for the Client. Comm.care as a leading client and case management software system, helps you to do this in just a few clicks!
Go to My Circles > choose the Circle > Timeline > Type filter (on the right filters window) > Drop down and select Progress Notes > Enter Duration > Download PDFs.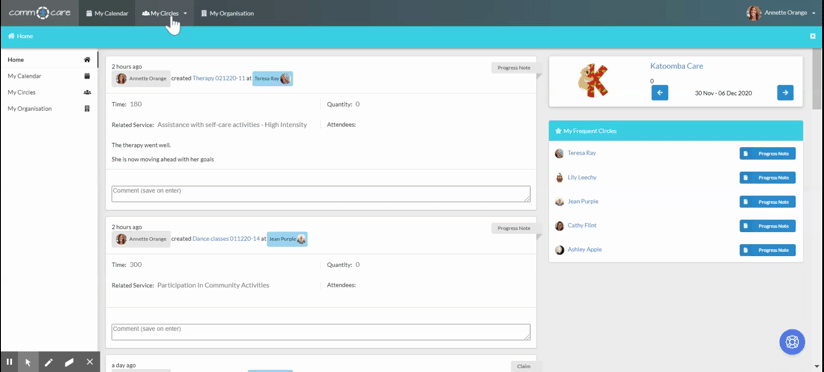 Done! It is as easy as these four simple steps and you have all the relevant Client data in a single click. Similarly, you can extract **Plan, Case Instructions, Assessments,**and other information you need from a Circle, in the same way.
If you're new to Comm.care and keen to see the full Platform in action, join us for a free demonstration. You can book a convenient time HERE.
Looking forward to meeting you then!