Clients have a contract for a certain time and you might want to remove them from your organisation in Comm.care after the end or in case the client leaves in between. This article will guide you on how Comm.care, as a client management software will help you remove or deactivate the circle.
How do I deactivate or remove a Circle if a client leaves?
If you stop providing services to a particular Client, or won't be providing services for a certain period of time, it's possible to deactivate their Circle of Care in Comm.care yet retain their records for future use/referral and auditing requirements.
To make a Circle 'inactive' within Comm.care:
First, make sure all the supports on the Circle Roadmap are set to inactive. After the Roadmap supports are set as Inactive go to the Circle's Activity.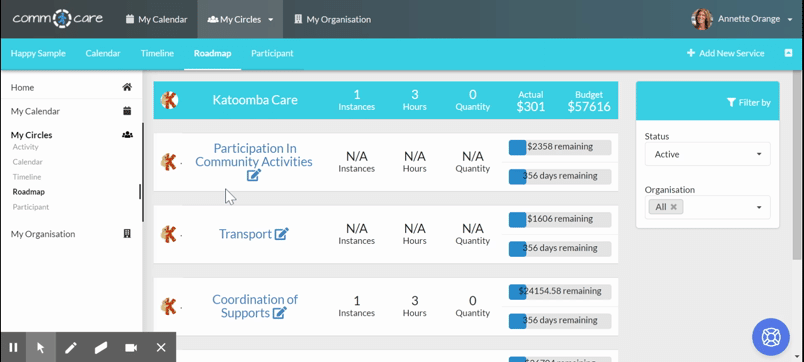 Click on the Circle's snapshot on the right panel. Change the Circle's status for your Organisation by clicking on the blue Active button.
Click on Edit > Active > Accept > Save changes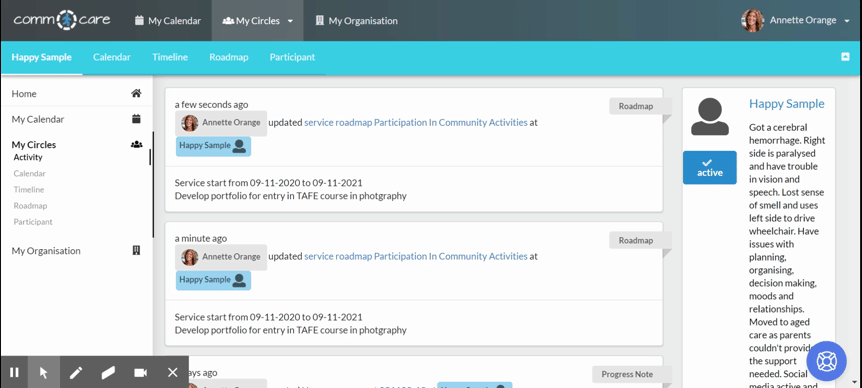 Once you have made a Circle inactive, you still have access to the information that you entered while it was active, however, you will not be able to add new information, appointments, notes, or documents.
Do I have to make a Circle inactive to stop being charged for it?
No. If you do not create any appointments, notes, or documents for a Client within the month - you don't get charged for that Circle. So, it's not essential to make a Circle 'Inactive' to avoid being billed for a Client that you are no longer supporting.
How many credits you are billed each month is entirely dependent on your activity within your Circles of Care.
If you did perform actions within a Circle within any part of your current billing month, you will still be charged for that Circle even if you have since made it inactive.
What if the Client returns?
That is ok, you can set a Circle back to active at any time, just go to the Circle's Activity and click on the Circle's snapshot on the right panel. Then click on Inactive to change the Circle's status to Active, and save changes.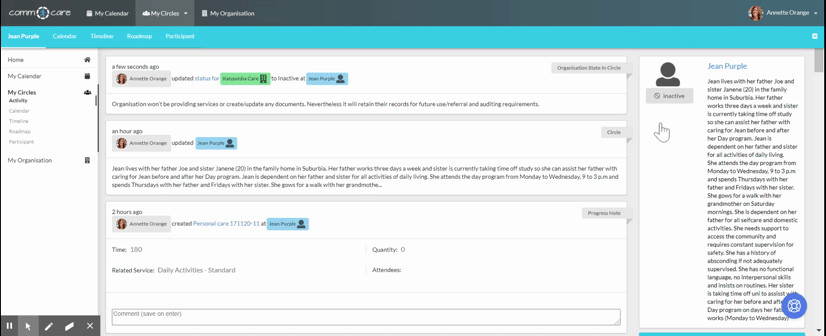 This is how Comm.care helps you manage the client effectively without losing any data.